[ads1]
Rising Star 2 is the singing reality show where Rekha will be Live. Ravi Dubey is the host of show and the one who is going to share the teaser of the show.
 He captioned the show, "Timeless , evergreen ,eternal she epitomizes it all #Rekha on #RisingStar this #saturday … first time ever on a singing show #live #Repost @nikuld."
"Music transcends all boundaries and I believe it sets you free. With Rising Star, the channel has given many of its contestants a platform to explore music and I am looking forward to seeing the budding talent in action," Rekha told a leading daily.
[ecp code="4″]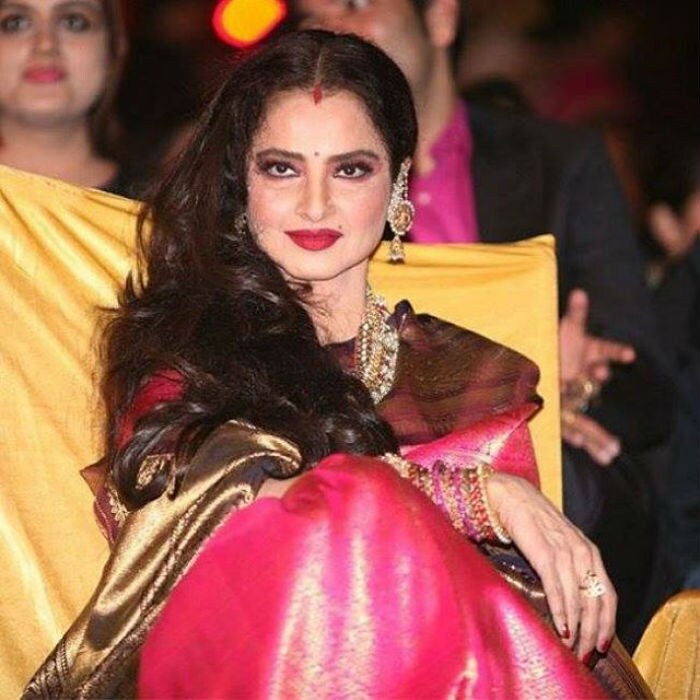 When we talk about the host, Ravi added,  "I am apprehensive about taking on new things. But in my life, as always, things come to a point where powerful forces push me and end up making me a better professional, better individual and a more engaging, creative person. That's what happened after I participated in Khatron Ke Khiladi and [that's happening] in my current comedy show."
Ravi also said, "I haven't done theatre, but by virtue of this comedy show, I am getting to experience thinking on my feet. We shoot two episodes a day, and I am able to hone my craft with every episode. The response of the audience has been encouraging. My takeaways from Khatron were different. I had a plethora of fears and I was worried about not being able to perform. People expect a lot from me as an actor and you feel the responsibility to deliver. Then there are people who inculcate what you do on-screen, and you feel that responsibility too. I used to worry about not being able to perform with grace. I feel that there is always a way to handle crises with grace."
[ads2]